I've now got my part of the US Forces painted up. Again these are plastic figures. These are a few troops with the M1 from Mongoose (pre painted).
Here's more troops with cheap Hummers from local Asda toy store. They had to be re-painted though as they were green when bought.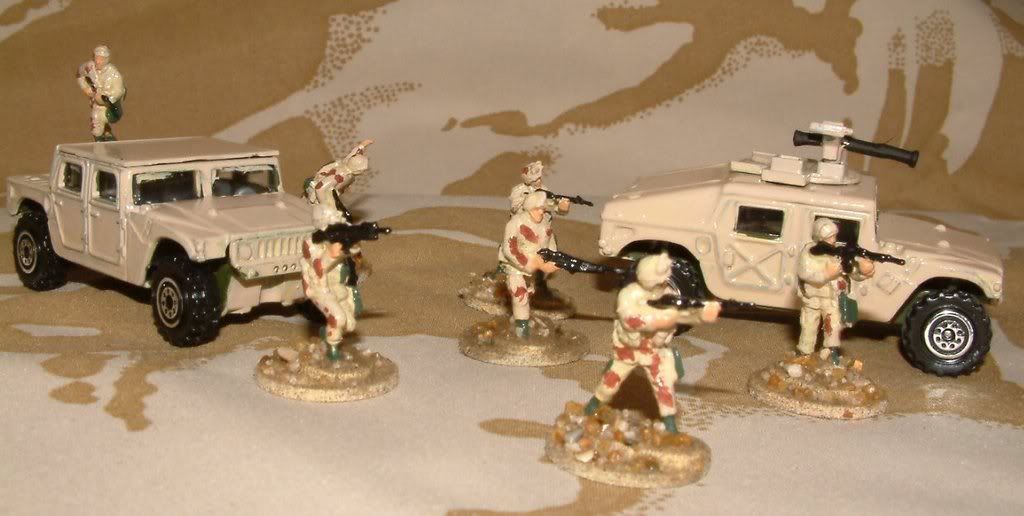 I'm still ploughing through the trees, I have some SAS on the painting table which are in counter terrorist suits. Maybe we could have these dropped into towns along the way to clear housing.
Also today the Russian Federals and Chechen fighters arrived from
Harfields
. These will be painted up as the Andrevian Turks methinks.
I'm also looking at borrowing some buildings for the day, more pictures soon.