One of the aims of setting up this game was to allow other players to contribute to the forces we use. Richard Baber has excelled himself and provided a Spanish force that will play an important role in the NATO rescue operation.
Here is the first squad.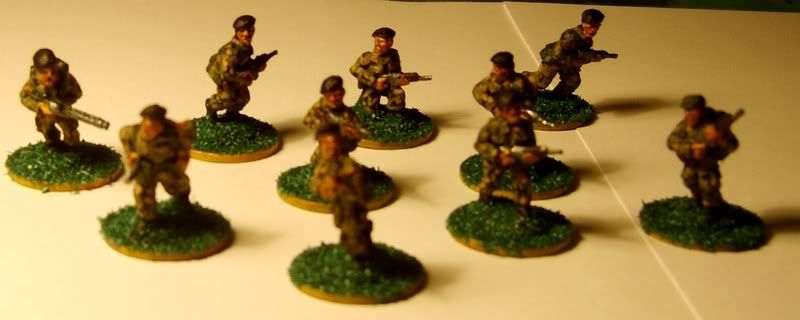 They'll ride in this M113. Really nice paint job by Richard I think you'll agree. It'll be interesting to see how far an M113 with a pintle mounted HMG can function as a tank against light infantry forces. Or are they just light infantry forces? It's reported that Andreivia got some surplus T-72s from Czechoslovakia....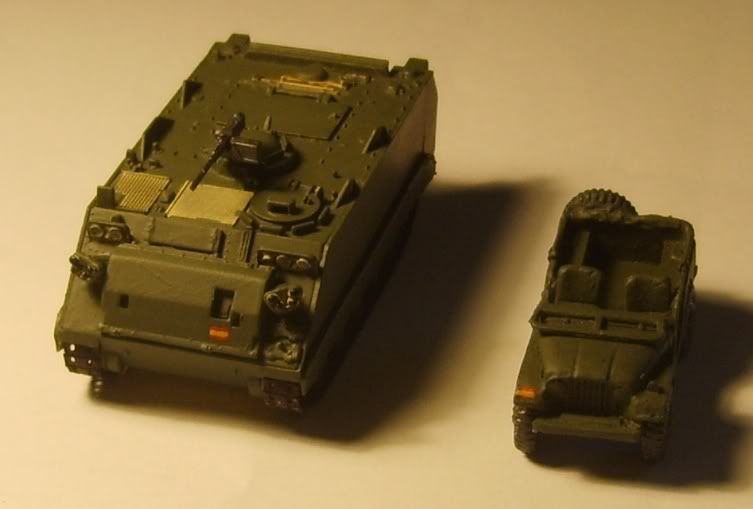 The Jeep will be used by the HQ unit (below).